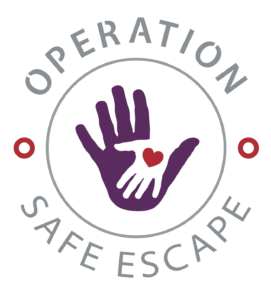 Rams or Bengals?
Cincinnati or Los Angeles?
Taylor or McVay?
Vote now!
(and support survivors of domestic violence, stalking, harassment, and human trafficking)

Who will win Super Bowl LVI?
Vote below! Make a donation to Operation Safe Escape using one of the two links below. Whichever team can raise the most money before the end of halftime gets all the good karma and extra luck. So support your team and a good cause!
If either team hits $1000 before halftime, they automatically win Super Bowl LVI!*
*in our hearts. Not reality. But that's pretty good, too.
The Bengals have a strong chance to continue their overall winning streak against the Rams, having come out on top 8 out of the last 14 contests. Their short-pass game will play well against the weaknesses in the Ram's defense, and Burrow has been on top of his game.
DraftKings Sportsbook are calling the Los Angeles Rams their favorite pick for SuperBowl LVI, and with good reason. Their defense continues to dominate and McVay has been very much in his element for this 15-5 season. Stafford has definitely proven himself in both the regular and post-season.